100) ? true : false" x-on:click="window.scrollTo(0, 0)" >

ExCeL London
6-8 FEBRUARY 2024
ICE VOX (5-8 FEBRUARY 2024)
Exhibitors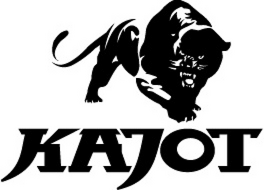 Kajot
Stand: S6-150
| Casinos
| iGaming
| Mobile
| Online
| Both
| South America
| Gaming Software
| South Europe
| Western Europe
| Middle East
| Eastern Europe
| Africa
| North America
| Central Europe
| Asia
| Machine Gaming
| Game Development
Kajot is one of the best-known casino operators and game developers in central Europe. We have been dealing with the development, production, and operation of game software and game equipment since 1996.
The portfolio of our services and products includes the development, manufactory, operation, and selling of VLT video lottery systems, VHP gaming machines, and HTML5 games for online casinos. We also have a wide network of casinos (Kajot Intacto, Kajot Lounge and Kajot Partner) and poker clubs represented in a number of countries across Europe, Africa, and Asia.
KAJOT GAMES are online casino games in HTML5 format available on smartphones, computers, tablets and supported by Windows, Android, and iOS operating systems.
KAJOT INTACTO is a chain of exclusive establishments with a unique casino atmosphere. All of our branches boast the most modern casino equipment adding to the ultimate gaming atmosphere.
KAJOT POKER represents a chain of poker rooms where you can play live poker tournaments and experience a real feeling of the game thrill.