100) ? true : false" x-on:click="window.scrollTo(0, 0)" >

ExCeL London
6-8 FEBRUARY 2024
ICE VOX (5-8 FEBRUARY 2024)
Exhibitors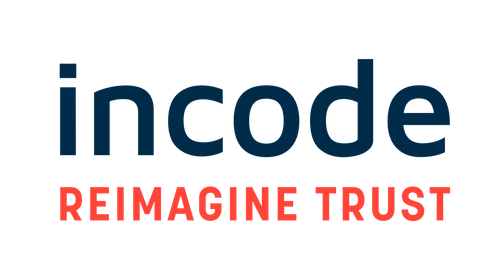 Incode Technologies Inc
Stand: N9-243
| Crypto/Blockchain
| Betting
| Casinos
| Fantasy Sports
| Hospitality
| iGaming
| Mobile
| Online
| Payments
| Sports Betting
| South America
| South Europe
| Middle East
| Eastern Europe
| Africa
| North America
| Fraud Protection
| Risk & Fraud Management
| Central Europe
| Regulation
| Asia
| Northern Europe
| Australia
| Both
| Western Europe
| Security/Surveillance
| Technology

Incode is the identity company that is reinventing the way humans authenticate and verify their identity online to power a world of trust. Incode's products are being used by some of the world's largest financial institutions, governments, marketplaces, hotels and hospitals.
The company's flagship suite, Incode Omni, is an end-to-end omnichannel identity platform that enables seamless authentication and verification experiences that increase conversion and reduce fraud.
Omni delivers the highest standard in security, user experience and regulation with a set of proprietary, machine learning, computer vision, anti-fraud and digital onboarding components.
We offer our customers identity solutions for scaling trust.
SCALE YOUR BUSINESS
Onboard more customers with a fully automated platform.
SCALE SECURITY
Catch fraud in seconds with the world-class AI proprietary technology.
SCALE SIMPLICITY
Faster go to market with single integration point with all your identity needs.
SCALE PARTNERSHIP
True partnership to help you achieve your business goals.
Founded in 2015 by a passionate serial entrepreneur and a group of hard-working individuals, we seek out people from diverse backgrounds and encourage them to take risks and approach new challenges unconventionally. We believe brilliant minds have the power to do great things. We're in the process of rapidly scaling our close-knit team and we're looking for leaders who are curious, driven and excited by ownership!
We're a fun-loving, goal-crushing team who are immensely proud to be part of a common goal: to democratize people's access to online services, help reduce inequalities and provide freedom and opportunities for everyone.
Headquartered in San Francisco, the company operates globally with additional offices in Latin America, Europe and the Middle East.