100) ? true : false" x-on:click="window.scrollTo(0, 0)" >

ExCeL London
6-8 FEBRUARY 2024
ICE VOX (5-8 FEBRUARY 2024)
Exhibitor Press Release
28 Dec 2022
B2BinPay Website Redesign, New Pricing, Tokens, and Merchant Models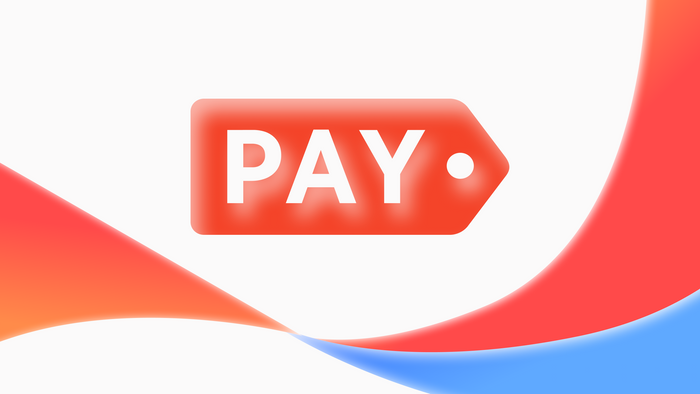 B2BinPay Website Redesign, New Pricing, Tokens, and Merchant Models
B2BinPay, a prominent crypto payment processing provider, has announced its latest update - a revamped commissions structure and website design for improved usability, as well as reworked Enterprise and Merchant Models.
Costs have been significantly cut to make it easier for businesses to access the company's services. Customers can now enjoy an enhanced user experience with greater convenience.
New Website Design, Improved User Interface, and Additional Features
B2BinPay has recently unveiled an all-new website design featuring intuitive navigation and easy access to relevant information on each of its products and services. The redesign promises to make it simpler for visitors to find what they need quickly.
The company has also offered a comprehensive guide on On-Chain and Off-Chain transactions. Its website now offers a full explanation of all examples of On-Chain and Off-Chain transactions between different users.
On-chain: On-chain transactions happen on the blockchain, which means they must be authenticated by network participants. While B2BinPay does not charge a commission for On-chain transactions, the consumer must still pay the blockchain commission.
Off-Chain: Off-Chain transactions are processed via B2BinPay's patented technology. These transactions are done between B2BinPay customers and take place outside of the blockchain. They are free and quick, saving you blockchain costs and processing time.
In addition, customers now can navigate the ever-growing list of currencies at their convenience, thanks to an "Available Currencies" page featuring more than 80 different coins. To ensure all questions are answered quickly, thoroughly, and accurately, a FAQs section has been added, which contains a wide range of topics related to services, functionality, security measures, and more.
With its recent updates, including Merchant Invoice Limits, Delta Amount, Cardano (ADA) support, and various optimizations for user ease of use, B2BinPay has elevated the game in the realm of crypto payment technology. Businesses can now incorporate blockchain technology into their payment systems with unprecedented speed, convenience, and security thanks to B2BinPay's API. All necessary documentation is accessible with a few mouse clicks.
New Tokens Have Been Added
Businesses and enterprises around the world now have access to a wider range of currencies and tokens thanks to the new upgrade from B2BinPay, featuring the addition of nearly 100 tokens, including WBTC, ANKR, GALA, IMX, and more.
Pricing Plans Have Been Modified
The team at B2BinPay has revamped its pricing plans for customers, lowering the percentage tiers and volume thresholds for Merchant.
B2BinPay is making it easier and more affordable than ever for Enterprise customers to join their platform. With the onboarding fee lowered from $1,500 to $1,000, and the adjusted threshold of percentage tiers for Enterprise users, customers can save significantly.
And one of the best bonuses: all outgoing transactions are free! These are some of the industry's lowest pricing and provide excellent value for B2BinPay clients.
Enhanced Merchant Models
B2BinPay has made a significant move to better serve its clients by changing its business models. Instead of two versions, the service now provides three: Enterprise, Merchant (Fiat Settlement), and Merchant (Crypto Settlement). Users that choose Merchant (Crypto Settlement) can create virtual wallets in USDT, USDC, and BTC.
Bottom Line
The B2BinPay team has made significant progress in the past year to make their cryptocurrency payment processing solutions more accessible and cost-effective for businesses of all sizes. By optimizing their modern website, introducing improved features, and providing competitive fees and pricing models, this fast, secure, and reliable platform is truly an ideal choice for companies looking to incorporate cryptocurrency payments into their operations. With B2BinPay's innovative solutions, businesses are sure to find a plan that suits their individual needs.