100) ? true : false" x-on:click="window.scrollTo(0, 0)" >

ExCeL London
6-8 FEBRUARY 2024
ICE VOX (5-8 FEBRUARY 2024)
Exhibitor Press Release
19 Jul 2023
B2BinPay and Ledger Unite to Present Branded Limited Edition Hardware Wallets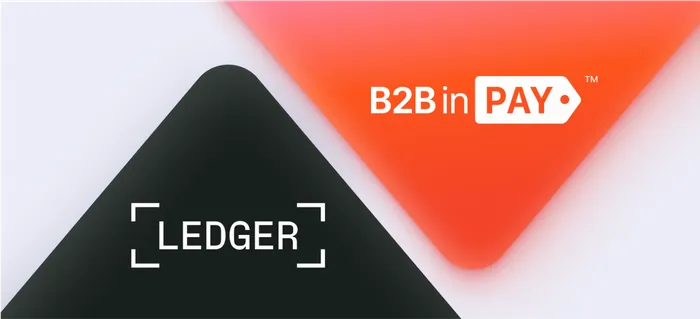 B2BinPay is delighted to present our latest partnership with Ledger, the global platform for digital assets.
This innovative collaboration offers our clients an exclusive, branded Ledger Nano X with a unique crypto-processing design featuring the B2BinPay logo.
Two types of clients will be eligible to receive these branded Ledgers:
Newly onboarded merchants and enterprise clients;
Existing loyal customers, as an acknowledgment of their continued support towards B2BinPay.
Customers will receive unique promo codes from B2BinPay to claim their hardware wallets. These codes can be entered on the dedicated collaboration page of Ledger's official website, allowing individuals to secure their exclusive devices.
The availability of these wallets is limited to 1000 units, emphasizing the exclusivity and special value of these branded devices.
Why Ledger?
Ledger's multicurrency devices are trusted for securely storing private keys for cryptocurrencies offline. They offer unparalleled security against hacks, simplicity in asset management, and transaction transparency.
This partnership, therefore, brings the best crypto storage solutions for our clients, allowing them to securely diversify their portfolios and manage the assets.
About B2BinPay
As an integrated crypto payment platform, B2BinPay enables businesses to safely send, receive, convert, and cost-effectively accept cryptocurrencies. We support all major cryptocurrencies and allow clients to consolidate them into their chosen format: fiat, coin, or stablecoin.
Moving forward, the collaboration with Ledger strengthens our confidence in providing efficient, powerful, and reliable crypto asset management solutions that can meet our valued clients' needs while keeping pace with the rapidly advancing FinTech industry.
About Ledger
Founded in Paris in 2014, LEDGER is a global platform for digital assets and Web3. Ledger is already the world leader in Critical Digital Asset security and utility. With more than 6M devices sold to consumers in 200 countries and 10+ languages, 100+ financial institutions and brands as customers, 20% of the world's crypto assets are secured, plus services supporting trading, buying, spending, earning, and NFTs. LEDGER's products include: Ledger Stax, Nano S Plus, Nano X hardware wallets, LEDGER Live companion app, and Ledger Enterprise. With its ease of use, LEDGER allows a user to begin investing in digital assets and ultimately, achieve financial freedom in a safe and stress-free environment.